Date: May 10, 2003
Location Klickitat Trail Hike
Where: Pitt to Klickitat
This three-mile section of the Klickitat Trail that we choose for our Saturday hike runs from the town site of Pitt to the town of Klickitat.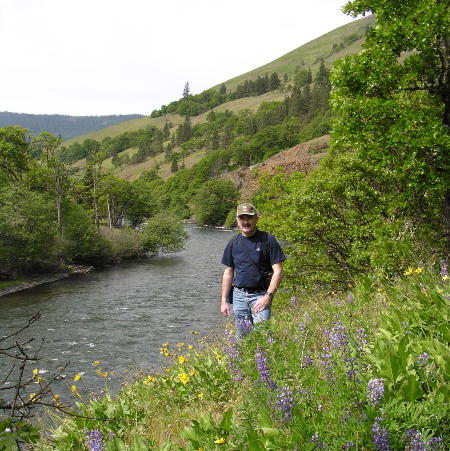 Both the Klickitat River and the wild flowers were at their spring best.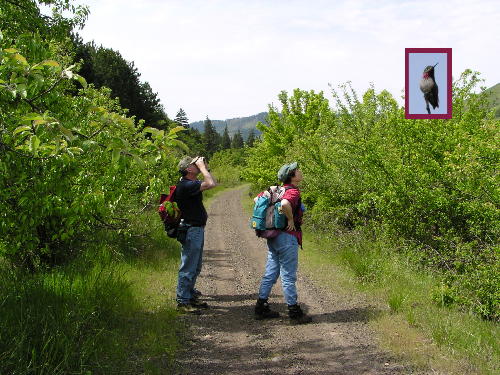 On a section that runs through an orchard we were able to watch a tiny Calliope Hummingbird male strut his colors.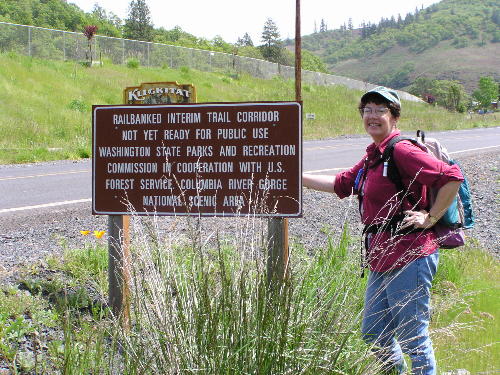 We can't wait for Washington State and the Forest Service get their act together, so we hike the trail anyway. We also saw 6 mountain bikers enjoying the trail.
Check out the Klickitat Trail Concervancy site for more information.