Date: April 27, 2003
Location Klickitat Trail Workparty
Where: Wahkiacus to Klickitat
This was a work-party on the Klickitat Trail led by Barbara Robinson of the Klickitat Trail Conservancy. We began in Lyle at the lower trailhead where we trimmed blackberry bushes along the old railroad bed. Then we drove upriver to Wahkiacus, parking in the gravel parking lot off of Schilling Road, to work on brush on the section downriver towards Klickitat. Here we trimmed back willows, maple, and alders that were encroaching on the trail. Of course there were lots of wildflowers to divert our attention, and we also discovered some nice spring Morel mushrooms.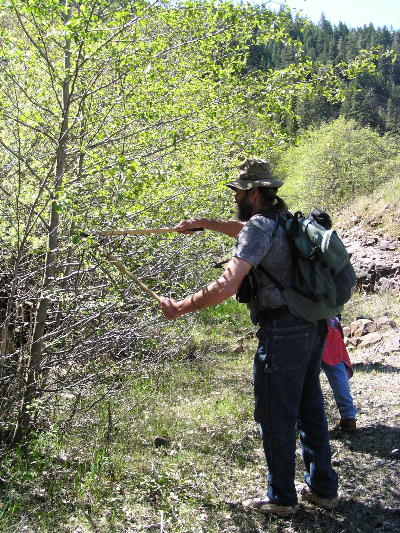 Jim Denton of Hood River trims some alders
Part way along the trail we came across mineral water bubbling out from old wells that were a part of the commercial venture of bottling gas and manufacturing dry ice. To read an interesting article from the Oregonian click here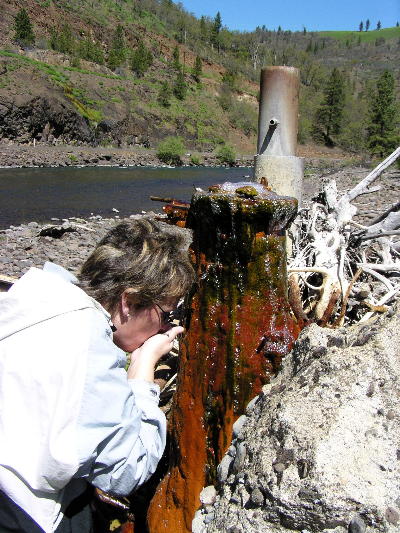 Cheryl Steindorf of Klickitat samples the Mineral Springs water
The area is home to lots of wildlife, chickadees we giving out their mating call, beavers had left the evidence of their work, and we were startled when we disturbed a sunning rattlesnake. Lots of tracks were seen of deer and we witnessed a mother and yearling crossing the river.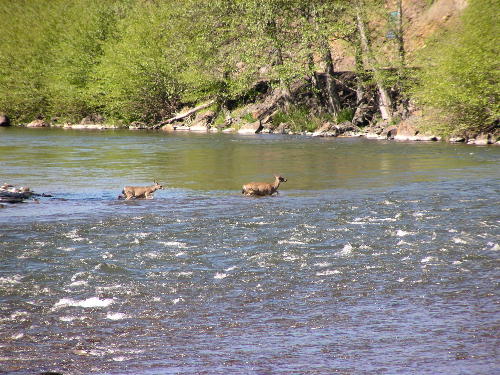 deer crossing the Klickitat River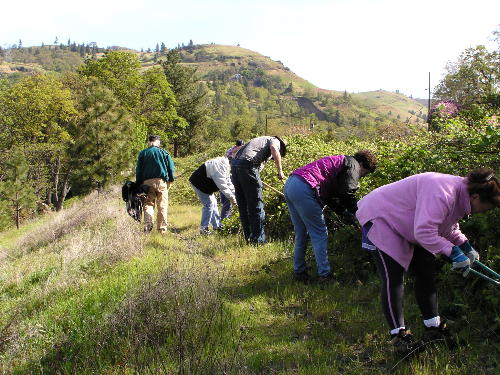 lower trail work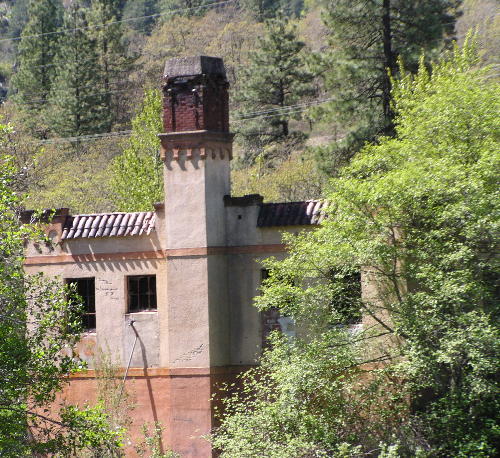 old gas/ice plant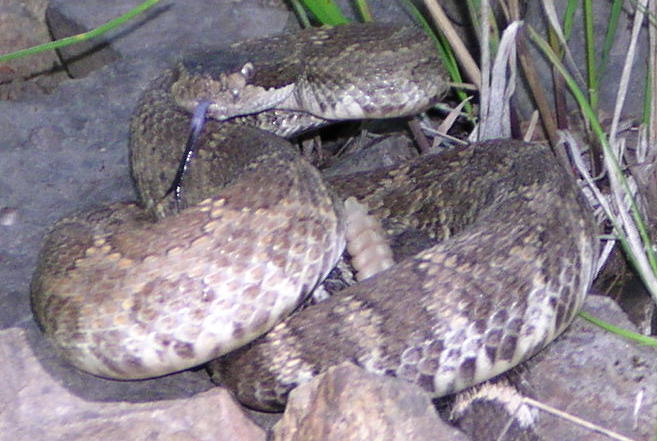 rattlesnake