Date: March 1, 2003
Location Mill Hill Loop Hike
Where: William L Finley National Wildlife Refuge
We were actually headed to Sweet Home to watch our grandson Tylor play in a basketball game, when the temptation of bright sunshine overcame us, causing us to abort our plans to sit in a cold gymnasium. We were already in Albany, so we just continued on to Finley National Wildlife Refuge to explore some hiking trails and soak up some sunshine. Coming into the refuge on the west side from Bellfountain Road we parked at the Display Pond where we found the trailhead for the Mill Hill Loop.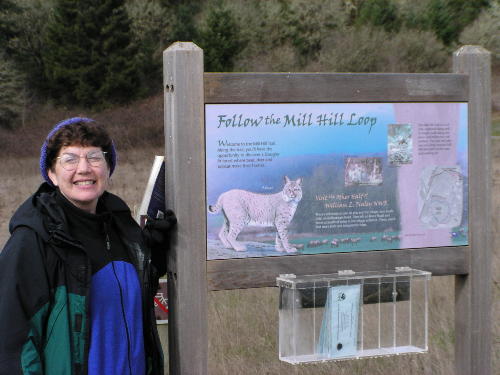 Although many of the trails in this large 5,325-acre refuge are closed for the protection of geese from November thru April, Mill Hill Loop is open all year round. We enjoyed the hike through a mixed forest of oak and fir. It was too early in the season for flowers but we did find Indian Plum in bloom, a sure sign that spring is on its way.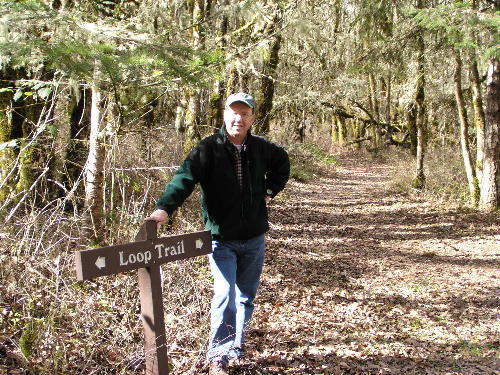 This 3-mile trail has many nice benches to stop and rest or just enjoy the view. One of the most interesting views is from this bench above Gray Creek looking out on a vast beaver pond. For directions to help you find the Refuge, click on map.