Date: February 25, 2003
Location Fort Hoskins Hike
Where: Benton County
This was a Chemeketan Dawdlers hike led by Art Mayer at the Fort Hoskins Historic Park. Once the site of Fort Hoskins, it is now a 126 acre Benton County Park complete with hiking trails and interpretive signs to explain the history of the area.



Chemeketans hiking the Interpretive Trail
Here over looking the Luckiamute River, Native Americans lived until 1856 when Fort Hoskins was built to safeguard the early settlers and natives from each other. It continued to operate until the close of the Civil War in 1865.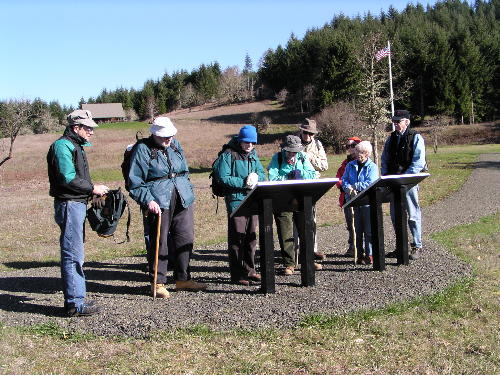 Reading the Interpretive Sign
After hiking the Interpretive Trail we hiked the longer Recreational Trail, stopping at the top to enjoy our lunch in the sun with nice views across the Luckiamute River Valley. For the curious in mind, dawdling is just a notch slower than rambling.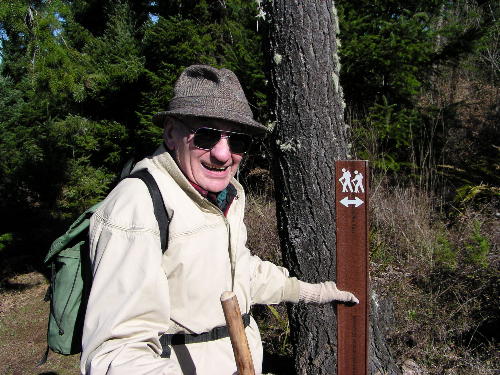 Art Mayer---Chemeketan Hike Leader