Date: April 20, 2002
Location Blind Slough Swamp
Where: Columbia River
The Nature Conservancy's Blind Slough Swamp Preserve is located on the lower reaches of the Columbia River just east of Astoria. MAP
It is made up of almost 900 acres of swampland, where dense thickets of willow, vine maple, cedar trees, hemlock and very old Sitka spruce cover the land. Streams and channels provide important habitat for a wide variety of fish and wildlife. With no roads or trails, human travel is best accomplished by canoe.

My wife Jeanette, in her enthusiasm for doing volunteer work with The Nature Conservancy, was able to persuade six gullible friends to accompany us on a work party to Blind Slough Swamp. We drove up to Astoria on Friday and set up camp in two yurts at Fort Stevens State Park. Saturday morning we assembled at the Knappa Docks with other volunteers and received tools and final instructions from Tammy Lesh of The Nature Conservancy.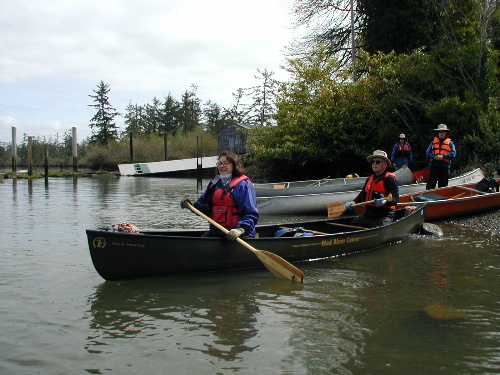 Friends Kathleen and Tom setting out for a day of volunteer work.
Friends Elaine and Tim paddling up Big Creek
Our task for the day was to attack the problem of English Ivy that climbs up the trunks of Sitka spruce choking out their light and life. From Knappa Slough we negotiated our canoes up Big Creek, then slogged up the muddy banks, and beat our way through the brush to hack and saw away at the insidious English Ivy.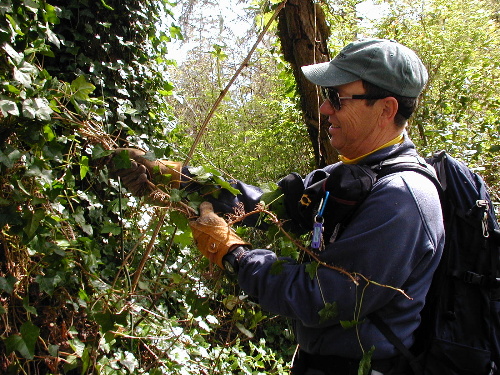 Jim removing Enlish Ivy from a Sitka spruce tree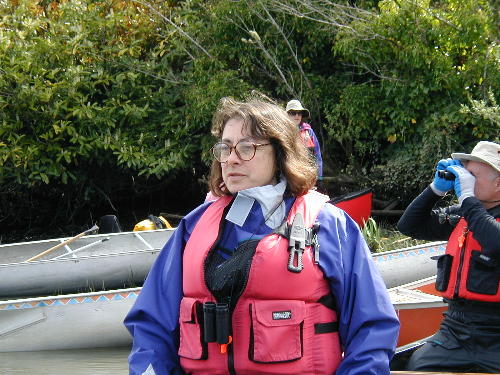 Kathleen & "peeping" Tom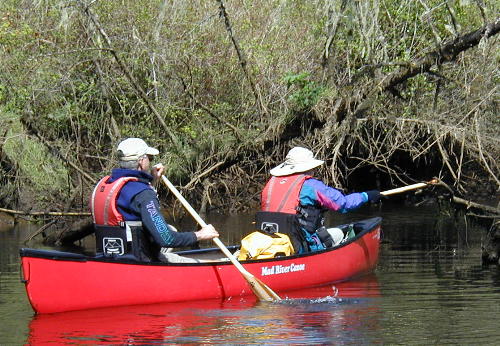 Tim & Elaine battling the brush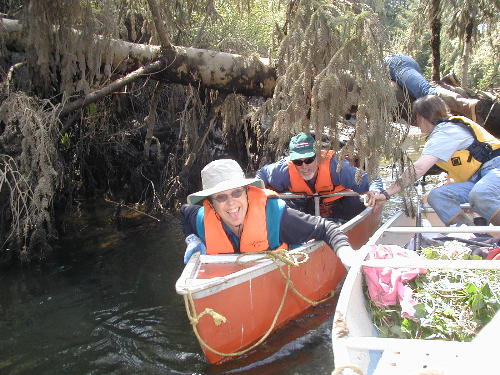 Annie and Michael barely escaping