Date: January 17, 2002
Location Walton Lake Ski
Where: Ochoco National Forest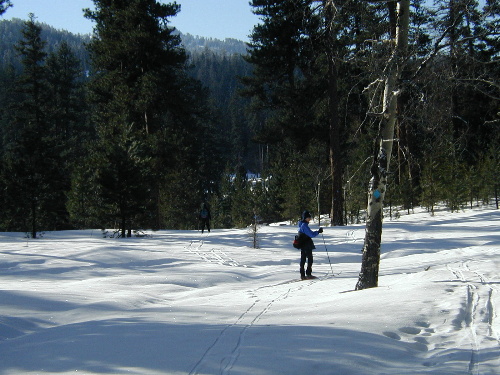 The open meadows above Walton Lake, complete with Aspen trees, make a wonderland to ski through. Here Sharon pauses at a "Blue Diamond" that mark the cross-country ski route.
.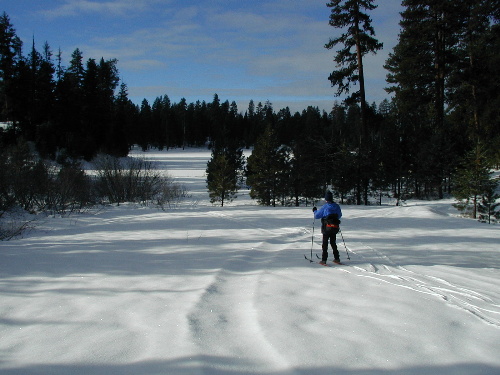 Sharon, making the easy glide down to Walton Lake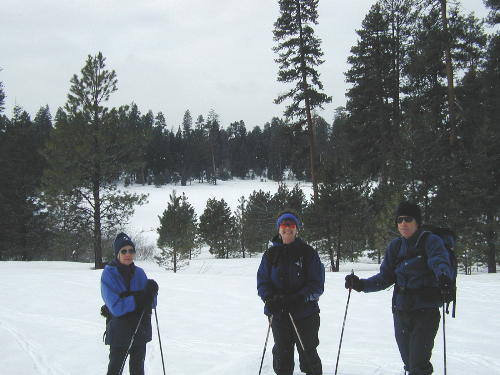 Sharon Wright, Jeanette Scott, and John Stolting along the shoreline of Walton Lake.