Date: December 20, 2001
Location Benson Sno-Park Nordic Trails
Where: Willamette National Forest
Cross-country skiers from the Chemeketans and the Oregon Nordic Club explored areas off of the South Loop Trail from the Ray Benson Sno-Park today in search of additional new routes. The goal is to eventually add some new trails to the area to take some of the pressure off of the busy South Loop Trail. Fresh snow covered the area and loaded down the trees.
Kraig Lindelin, from the McKenzie Ranger District of the Willamette National Forest explored with us and will be implementing new trails to the forest.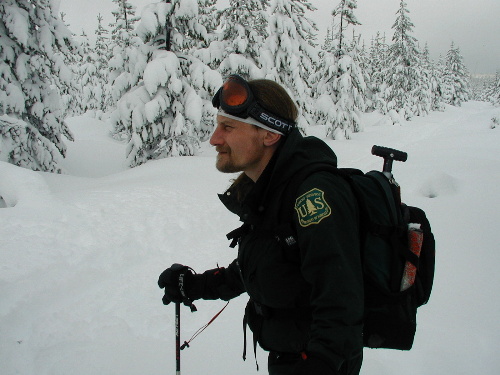 This trip was organized by Jim Todd of the Salem Chapter of the Oregon Nordic Club. He is shown here receiving some route suggestions from Ken Ash. Happy Birthday Ken!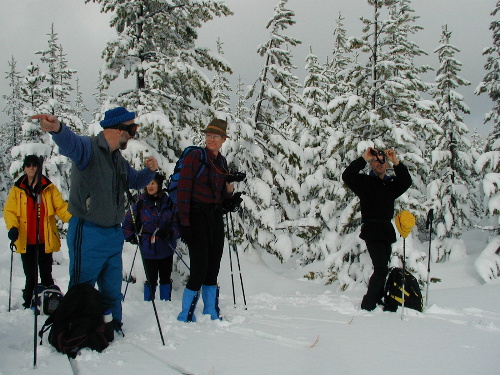 Ken Ash explains to Jim Todd that the trail should go "that-a-way"